If you're sitting on the fence over whether you should offer a digital edition for your publication, check out an important lesson The Toronto Star learned when they decided to offer their ePaper Edition as a standalone product earlier this year, after just bundling it for years with their print edition.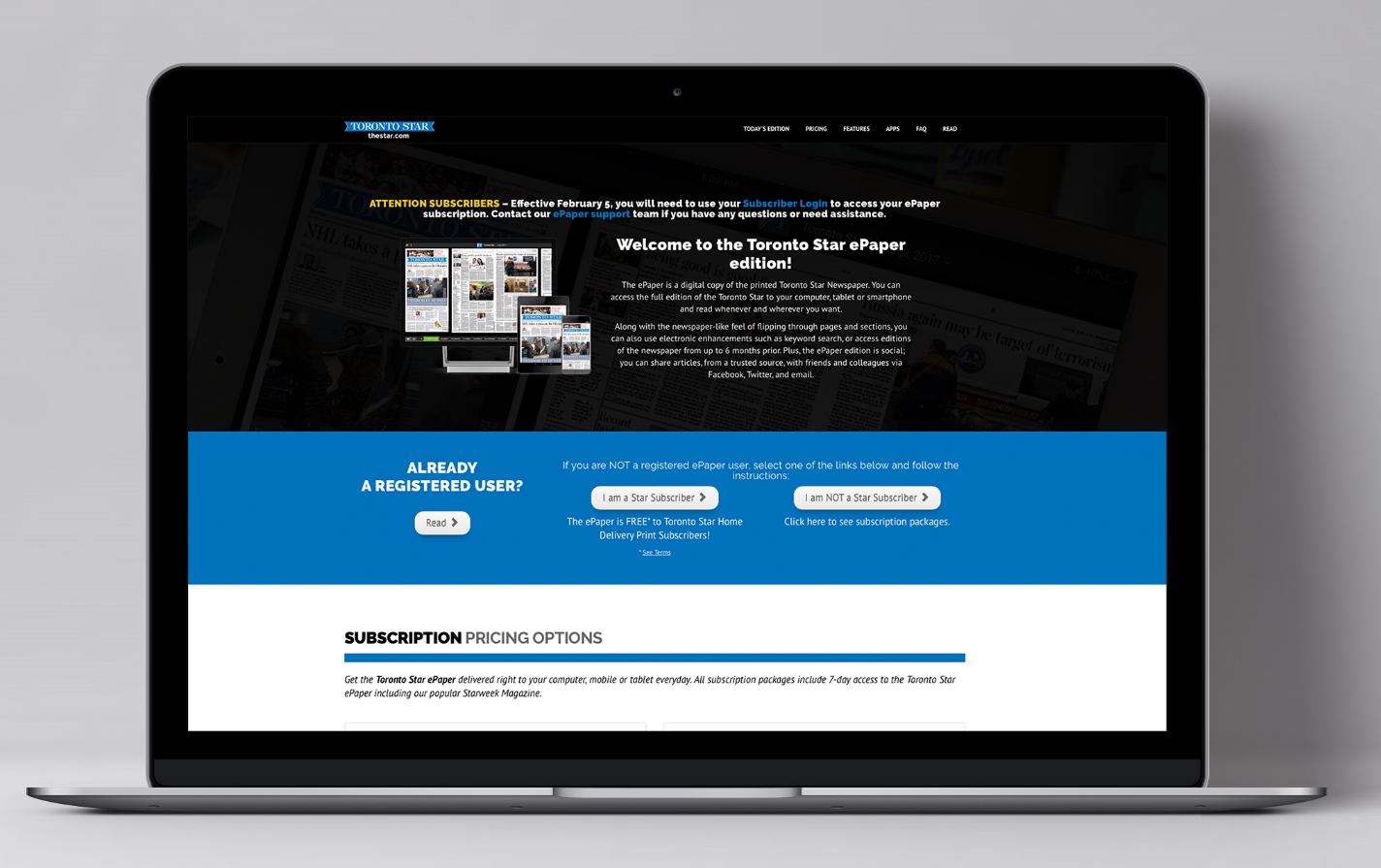 "When we added this subscription option on our website, my sales expectations were on the low end. I assumed if print subscriptions were challenged, the replica would be too.

In reality, though, despite very little marketing, we had a steady stream of consumers choosing to subscribe to the replica-only subscription offer.

Why? It's simple: Subscribers wanted a credible source of news and information, and the replica provided a format that suited their lifestyle."

Nadine Chevolleau, Manager for Consumer Marketing
The Toronto Star
Let's not forget that not long before this experiment, the publisher scrapped their tablet, non-replica app – a US$20M investment that employed 30 people.
The reason – not enough readers wanted it.  According to then President and CEO of Torstar, John Boynton, "The overall numbers of readers and advertising volumes are significantly lower than what the company had forecast and what are required to make it a commercial success."
So it would seem that the publisher thought little of their replica and highly of their non-replica app and their readers thought the opposite.
This reminds me of something Ulrik Haagerup, founder of the Constructive Institute, said back in 2017 at the INMA World Congress, "We do not listen because they [readers] are not news people. What do they know about what we are doing?"
I think we can all admit that we've had those type of thoughts ourselves when readers do the unexpected and disrupt our preconceived notions.
Many publishers have tried to design the perfect news app before and failed miserably by investing in what they thought people should want instead of giving people what they actually want.  On top of that blunder, they also believed that they could build the apps themselves.
News Corp's attempt to enter the aggregated news app space in 2010 with Project Alesia failed after just 12 months and US$30M.  Shortly thereafter, the publisher launched The Daily app – a bold experiment that cost US30M to build and US$500K/week to run – only to shut it down less than two years later.
Speaking from over a decade of experience in digital media, building and supporting high quality newspaper and magazine apps is hard work and it's expensive. Many millions of dollars and large teams of talented software developers are needed to design, implement, test, and maintain news apps that are 100%- cross-platform, offer an engaging reading experience online or off, and are audit-bureau compliant.  Which is why I have been advocating that publishers invest in their core competency (quality content) and leave the heavy tech lifting to the experts who can anticipate and capitalize on technology's rapid pace of change.
Why many digital replica don't work
I've lost count of the number of publishers who offer digital editions just to say they have them – flat PDFs with little to no digital enhancements built in.  The bad news is that no one wants to read them; the good news (from the publisher's point of view) is that they can confirm their suspicions that digital replicas don't work.  They're right; those digital replicas don't work.
I'm sorry to burst the bubble of those who think that way, but some replica apps work extremely well – the ones that give news consumers the right content with the right features, in the right formats, through the right channels, at the right price.

Making digital replicas work
Despite the lack of quality, marketing, and support given to too many of these hidden digital edition gems, news apps continue to be on the rise and primed for brand-loyal readers who are, or soon will be, transitioning themselves over to digital.  It's not a matter of if; it's just a matter of when.  Wouldn't you rather be the one to help them make that transition to your digital edition rather than having them discover one somewhere else?  If you're in the general news category, that risk is very real.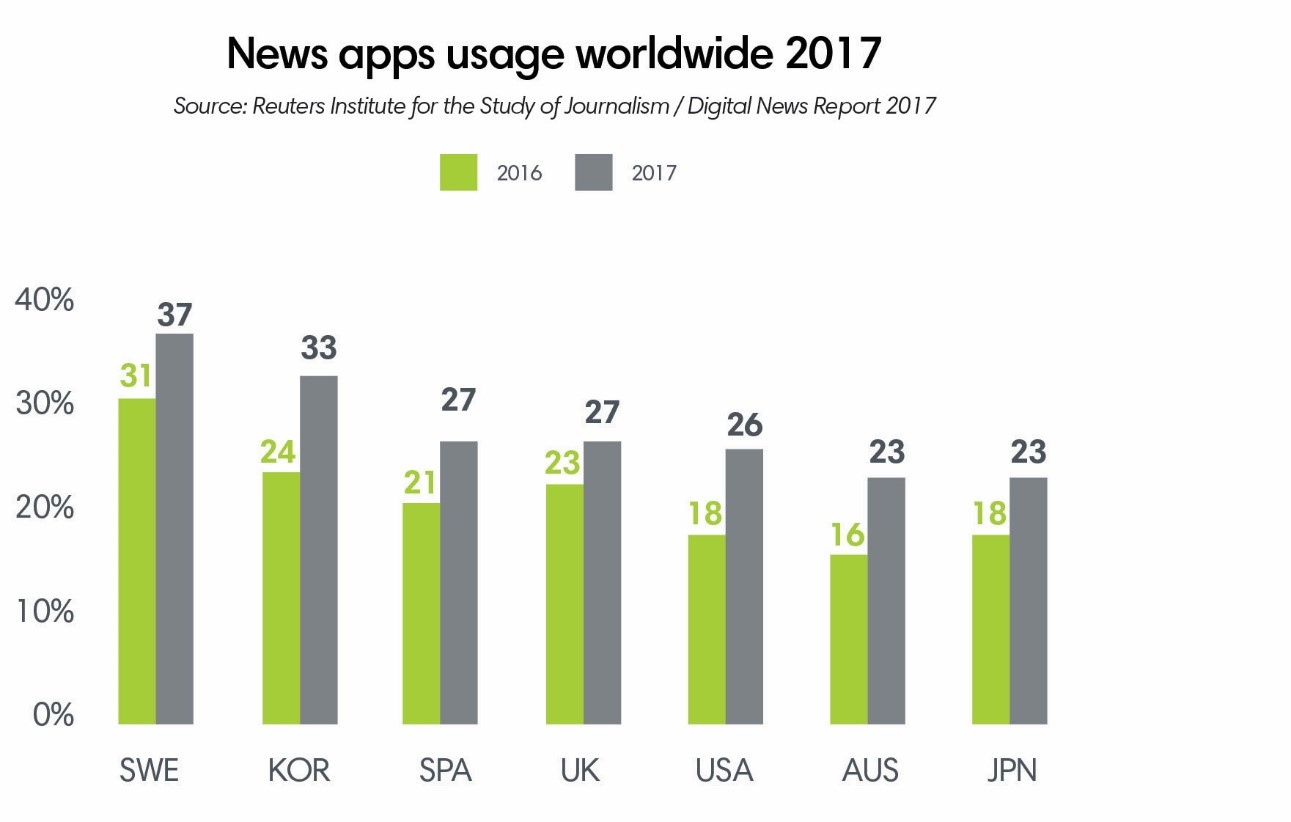 Studies have shown that 34% of publishers in Europe see digital replicas as their biggest source of additional revenue, ahead of other types of news apps  and websites (25%).   They know that digital replicas offer the highest quality news content, making them a habit-forming product for a low cost of production.  Consumers also trust them, even more than web content from the same publisher, because they replicate the product they've been reading for decades.
Finally, digital replicas also open up new opportunities for additional ad revenue since every digital page contains all the ads in the original print – ads that can be enhanced further with interactive content.
Digital replica best practices
For those of you who already have a digital replica that's not performing as you would like, or are new to this media form, here are some best practices you should consider adopting to maximize your digital edition's ability to attract and retain the interest of discerning readers, enough for them to subscribe to it.
Quality content first!
This may seem obvious, but trusted quality content is non-negotiable.  If you scrimp on quality to save money and bloat the pages of your print edition (that will be transformed into your digital edition) with commodity content, few, if anyone, will pay for it regardless of its format.
This reminds me of something Ken Doctor, author of "Newsonomics: Twelve new trends that will shape the news you get", said back in 2016 when we talked about the state of the industry (particularly local media).
"Tell me another industry that has a two-liter bottle of Coke that they sell for a dollar, and then they turn around and reduce it to one liter and double the price.  That is in a nutshell exactly what the daily newspaper industry has done."
Ken Doctor, @kdoctor
Newsonomics
Readers aren't fooled by this approach, so don't take the risk.  Better to have a smaller digital edition showcasing the best content you have than waste people's time and money on mediocrity.  Because once you've lost them as readers, it will be extremely hard to win them back.
Start with a strong foundation
Three of the best technologies to land in our laps since the invention of the printing press bring many benefits to the publishing community:
HTML5 – the latest evolution of the ISO standard that defines HTML and enables more powerful websites and applications
XML – the eXtensible Markup Language that supports the separation of presentation and data
SVG – a vector graphic format based on XML that displays a variety of graphics in a much more flexible and versatile way than traditional PNG, GIF, or JPG files.
Prior to the adoption of these open standards, user experiences on apps versus the web were considerably different; today they are consistent in both presentation and functionality.  Together HTML5 + XML + SVG help transform flat, PDF-like replicas into immersive, user-centric reading experiences.
So when choosing a digital publishing solution, start with one that incorporates this powerful technology trio in a native wrapper that delivers the versatility and functionality consumers expect.  That is, it should be:
100% cross-platform supporting iOS, Android, and Windows (don't even think about plugins). Think about other platforms as well; Kindle, for example
Fully customizable and scalable
SEO-friendly – making content in websites and apps searchable, selectable, and shareable
Multimedia-ready for editorial and advertorial content (Again, don't even think about plugins.)
Capable of geo-targeting content
Future-proof
Offer multiple viewing options
It's never easy trying to serve multiple audiences with a single product.  They are all hungry for quality content, but how they discover, access, and interact with it may be worlds apart.  When it comes to news consumption, one size definitely does not fit all.
Giving readers the content presentation they want isn't rocket science, but it's not without its challenges, especially with all the device and platform choices users have.
When it comes to newspapers, traditionalists tend to prefer the replica view because of its familiarity with the printed product, but digital natives are less inclined to flip through pages online.  They prefer a frictionless discovery journey of content that allows them to scroll through articles effortlessly – an important feature on smaller screens.
With magazines, the preference for the replica view spans generations, except on smartphones where it is not a viable viewing option.  A text view, which cannot be derived out of a DPS, is needed on small screens.
To attract readers of all ages and viewing preferences to your branded replica edition, choose a publishing solution that gives them the content they want, the way they want to consume it.
Provide engaging interactive features that drive retention and revenues
Given the power of handheld technologies today, it's a real shame more publishers don't capitalize on it with features that engage and retain the interest of readers. The more people can to do while reading your content, the longer they'll stay.  The longer they stay, the more value they bring to advertisers and your bottom line.
So, interactive features such as social sharing, instant translation, bookmarks, commenting, text-to-speech, search, and back issue access, are no longer nice-to-haves; they are table stakes to get into the digital media limelight.
Augmenting editorial and advertorial content with engaging multimedia (video, audio, and image galleries) is also important.  Not only does it give your editorial new life, it opens up opportunities to sell space to advertisers who want to stand out.

Insist on seamless integration and user authentication
Digital editions, for the most part, are consumer products that must be individualized in terms of the subscription types.  Choose open architecture solutions that:
Offer multiple subscription types such as in-app purchases in the App Store and Google Play
Providing incentives to get people to subscribe directly which helps retain their data and all of the revenue
Facilitate CRM and payment processing that allows you to create innovative packaging and pricing bundles
Provide different subscriber authentication options with single sign-on providers such as Piano Media, iServices, Janrain, BLOX, Newscycle, and Gigya – an extremely important capability few companies can offer to publishers who want to create product bundles. Some examples include the premium bundles that combine a printed publication with digital edition, or digital-only bundles that include previously free content with a digital edition – a combination that has perceived value add worth paying for.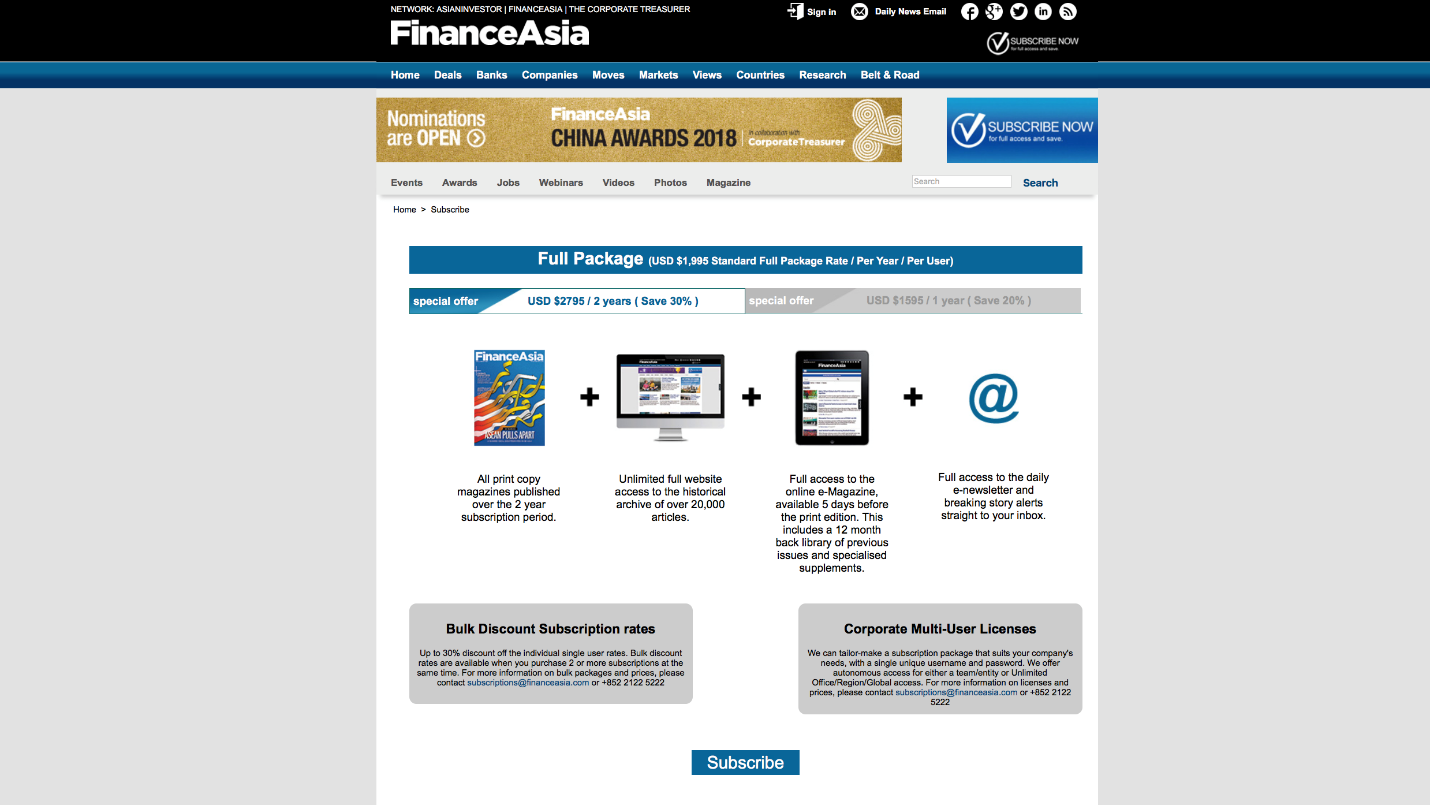 Also, don't be locked into only one way of managing your subscribers.  Publishers should be able to have full control over the user database, especially in countries where GDPR applies.  So, look for the flexibility of doing the work yourself or having the solution provider:
Update account information
Change subscription type
Cancel subscriptions
Update billing information
Run reports (e.g. active users)
View payment history
Add new users
Collect, maintain, and manage consents
Ensure comprehensive digital edition analytics and reporting are included
We are living in an era of Smart Data and, as such, your branded replica edition must support real-time analytics to maximize the ROI of every page. Make sure the publishing solution can easily integrate with Google Analytics, Omniture, ComScore, Mather Listener, and NativeAI at the very least, to track active user counts, app downloads, financials, and issue consumption that's compliant with audit bureaus from multiple countries.
But don't stop there.  Behavioral analytics that measure and analyze the actual reading time for every article, advertisement, cartoon, column, and image in an edition in real-time can give publishers valuable insights into how well specific content within their digital publications retains their readers' attention. It also gives advertisers insights on ad effectiveness which leads to revenue-generating opportunities.

Consider multi-title kiosk support
Many publishers today have more than one publication and want to group them together to drive circulation and facilitate discovery of related publications.  That's great!  Publishing solutions with kiosk support gives publishers the flexibility of supporting multiple offer bundles, such as:
Buy two issues, get one for 50% off (or other value proposition)
Selling groups of titles
Evergreen content
Back issue purchases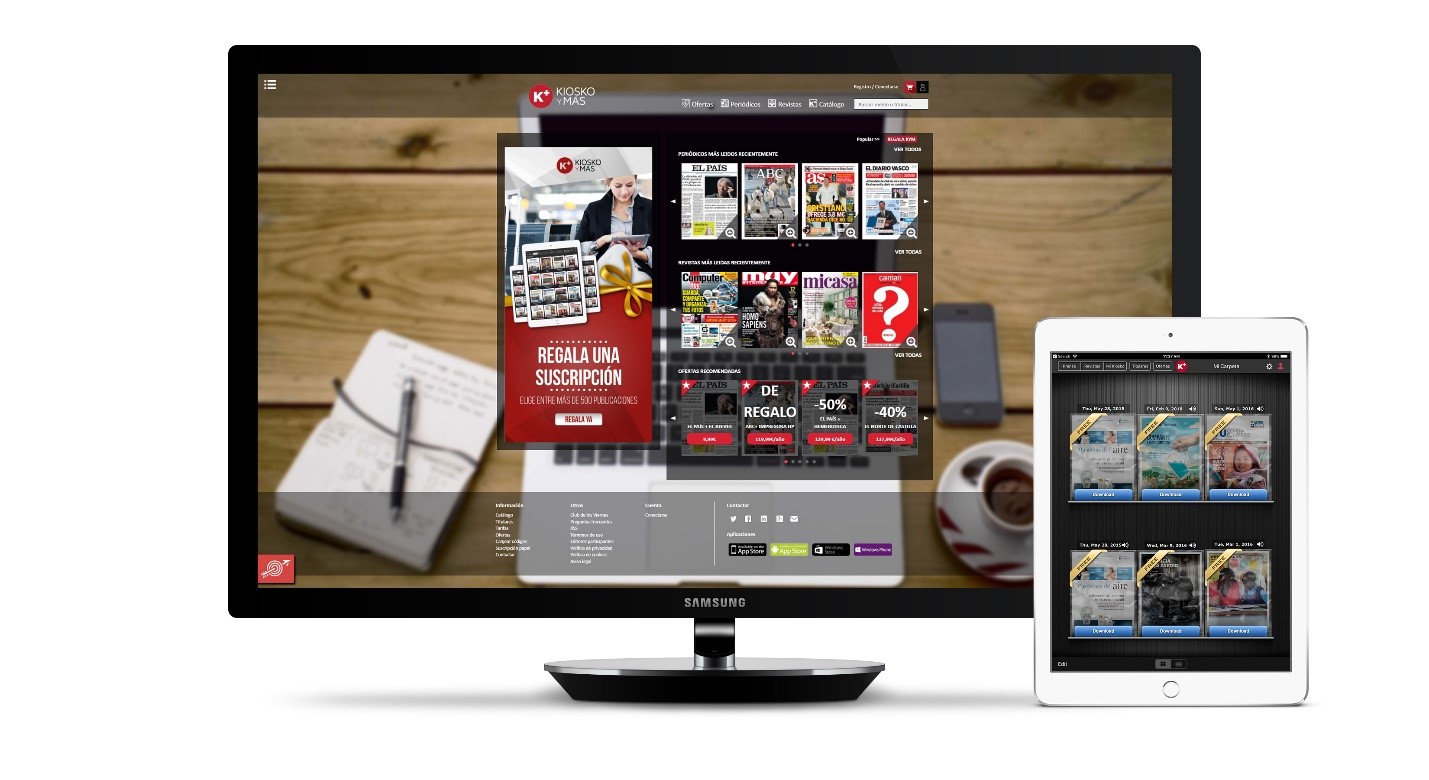 Kiosks help leverage the demographic of one title to promote another that may need extra exposure.  The options on how to capitalize on this feature are numerous.  Aggregation of content has proven to be a preferred way for people to consume music and video and it can work wonders for magazine or newspaper publishers' portfolios as well, in terms of building community and commerce.
So many options, so few viable solutions
Choosing a digital edition publishing solution can be a real challenge because there are dozens of companies popping up everywhere with flat PDF-like Digital Publishing Suite (DPS) technology where the text is just an image – not searchable, selectable, or sharable. These solutions may look good on the surface, but have little to offer serious publishers looking to grow subscriptions and advertising revenues.
Use the checklist above to separate the wheat from the chaff.  It won't be long before you have a small handful of players from to choose.
Then check out what other magazine and newspaper publishers are doing, especially those who have proven success with their digital edition products and bundles. Here are just a few to consider…

Choosing a digital edition partner is a big decision and there are a lot of things to consider.  We've had the privilege of developing Branded Editions for thousands of premier newspaper and magazine publishers the world over, such as The Washington Post, The New York Times, The Globe and Mail, ABC, Clarín, and The Guardian.  And we've discovered a lot about what works and what doesn't.
If you struggle juggling multiple products (printed editions, websites, digital editions, and native apps) that segregate your readers, rather than connect them, we have a dedicated publishing team ready to help.
Let's talk and we'll help you navigate through it all.