We continue to enhance Branded Editions technology with user-centric features that maximize your ability to attract and retain the interest of readers, enough to take them from curious browsers to loyal subscribers.
Branded Editions offer readers
---
Multiple viewing options
---
Branded Editions enhances your original curated editorial layout with digital features and complements the classic replica format with SmartFlow presentation technology that displays a continuous stream of content extracted from the print edition or an RSS feed.
SmartFlow supports horizontal scrolling on large displays and vertical scrolling on smaller screens for a more engaging reading experience that makes subscribers spend more time with your content.
Mobile friendly
---
Readers are using their mobile devices to consume content at a rapidly increasing pace. Our constantly evolving HTML5 technology ensures that no matter what device and operating system they use, they'll find an immersive, cutting-edge experience.
Audio and multi-language support
---
Offer ease of access with the on-demand audio feature and give the visually impaired and those on the go an additional way to consume news and stories.
Take your content even further with the automatic translation tool. Make your content available in up to 21 languages.
Personalization
---
Be valuable to your readers by offering tools that will make their lives easier such as the ability to track their topics of interest, create and maintain personal collections of stories, and set alerts.
Simplify the onboarding experience with social login support that allows users to be authenticated under their existing profiles – integrating with Facebook, Twitter, or Google.
Engagement
---
Let readers share articles and stories through e-mail and social media or interact with each other and your writers. Get additional insights on best-performing content and get to know your audience and their interests better.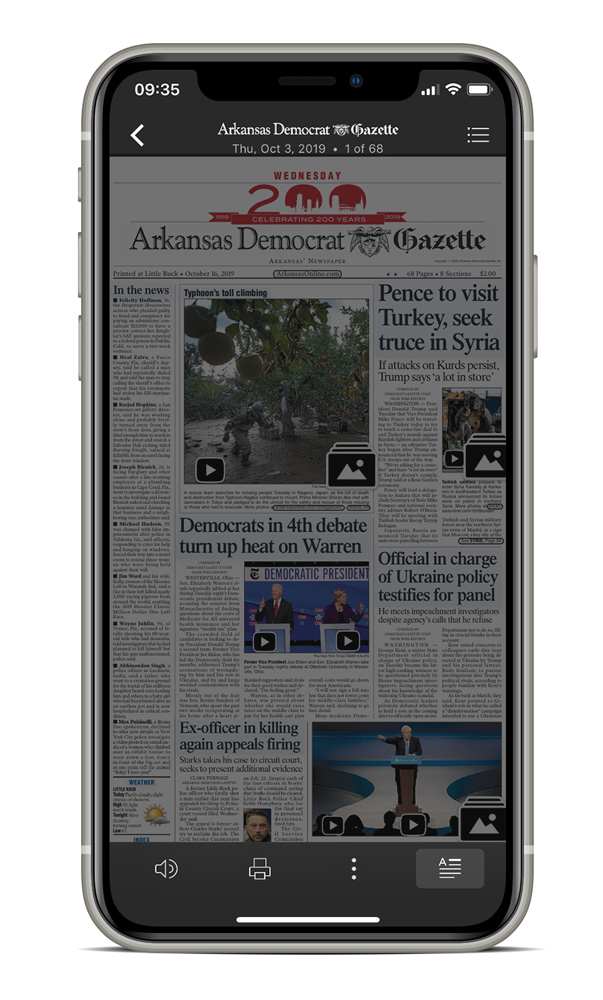 Rich Media
---
Breathe new life into your digital edition. Add video, photo and audio to your editorial or advertorial content. Elevate your content beyond a story or upsell your advertisement space.