When corporations partner with publishers to offer their clients complimentary access to great content, it's a win for everyone. Corporations win by gaining a new tool to differentiate themselves from the competition—one that can increase client loyalty and customer retention whereas the client wins by getting access to premium newspapers and magazines and the publisher by getting its content out to a potentially untapped new audience.
Publishers also benefit from the opportunity to increase their database for future promotions, and by generating additional revenue from companies paying for the service.
Being able to offer complimentary access to the best content to premium clients is a great strategy to increase their fidelity. Newspapers and magazines are great promoters of culture and knowledge and, in most of the cases, with a distinctive reputation.
Therefore, these companies are looking for new partnerships to provide the best content to their premium clients and associating their brands to culture and knowledge.
PressReader's Branded Editions technology enables publishers the option to provide a company's clients with access to their titles—with a very simple setup.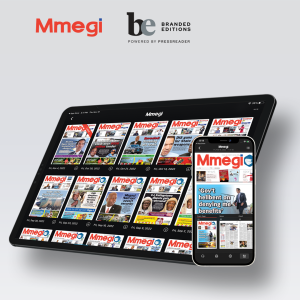 A better user experience
Botswana-based Dikgang Publishing Company is just one of many publishers that have discovered the advantages of monetizing their Branded Editions products through corporate bundles. According to Dikgang's New Media Coordinator, Thalefang Charles, the COVID-19 pandemic caused many organizations to rethink how they provided news to their clients. Hard copies of newspapers and magazines suddenly lost much of their appeal.
"That's when we knew we had to act fast on our digital strategy," Charles says. "Many of our competitors were delivering their content through PDF files, but that is not a sustainable method for newspapers, and it doesn't provide the best user experience. With more demand for online subscriptions, Branded Editions was clearly the best solution."
Many corporations in key industries such as Banking, Insurance, Telecommunications and Internet are looking for alternative paths to differentiate themselves from competitors. Additionally, these corporations try to increase the loyalty amongst their thousands of premium clients by offering them complimentary products or services, increasing the retention rates.
Click here to learn more about how our Branded Editions ' technology can be a win-win for all.