Digitally connects readers to Nigeria's most widely read newspaper
The PUNCH, the most widely read newspaper in Nigeria, has partnered with PressReader, using its award-winning Branded Editions' technology. Through the new partnership, PressReader's Branded Editions division has created a digital replica for PUNCH on the web and custom apps. These bespoke product solutions will expand readership as they offer audiences new features such as article sharing, instant translation in up to 18 languages, and voice narration – bringing the publisher's content to life for their digitally-savvy audience.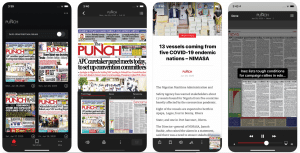 Founded in 1971, PUNCH has always been in tune with their audience and have responded to changing times. To meet their readers' needs and address current global events, the publication has introduced new digital distribution methods to provide readers with PUNCH's content. Readers can now enjoy the staple newspaper through the newly created digital edition for the web and custom apps – available anywhere audiences are now and in the future.
"We connect publishers to their audiences, using our technology to increase distribution models, now when it matters more than ever. By meeting the growing demand of audiences who want digital options, we're assisting publishers with a swift user import process that provides digital replica and custom app solutions," notes Alex Kroogman, CEO of PressReader Group of Companies.
With an editorial style that incorporates universally accepted ethical principles of providing accurate, impartial, and balanced coverage – it's no wonder PUNCH is the most widely read newspaper across Nigeria. It thrives in its balanced analysis of evidence and events, and with this unique style, it cuts across all ages, gender, and economic class. Whether reporting politics, business, or lifestyle, the newspaper speaks with an independent voice, free of bias or external influence. Readers trust PUNCH facts are reported accurately in a proper context without selective use of material or deliberate omissions.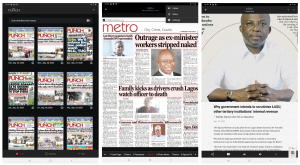 With the launch of their new digital edition, audiences can now access the newspaper through new digital methods. Whether for daily news updates, information to stay informed, entertained, or to reach audiences with fast moves to digital – PUNCH continues to meet their readers' needs, made possible through PressReader's Branded Editions solution.
Go ahead, have a read today, or download one of the new custom apps available for iOS and Android.