Branded Editions, powered by PressReader, has partnered with Beijing Rayli Magazine House and the China International Book Trading Corporation (CIBTC). Branded Editions, known for its award-winning technology, has launched a custom-tailored app and digital edition site for the well-known publishing house – the first Branded Editions project brokered through PressReader's continuing relationship with CIBTC, which began a few years ago.
Established in 1995, the Beijing Rayli Magazine House has achieved tremendous success in magazine and book publishing over the last 25 years, cultivating a dedicated audience of more than 10M readers. Rayli's goal has been to become the leading multi-platform media in China, and they're certainly on their way to achieving that goal with their top Chinese language magazines, which focus on fashion, lifestyle, and décor.
PressReader公司为瑞丽定制开发海外App,实现了海外读者对瑞丽系列杂志的多维阅读体验,帮助瑞丽拓展了海外市场的订阅渠道

"PressReader develops customized apps for international readers of Rayli, greatly expanding the reading experience and the subscription channels for the overseas market specifically outside of China." – Beijing Rayli Magazine House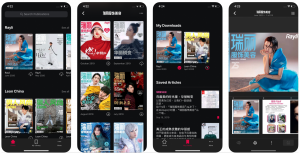 A unique development feature, Branded Editions worked to combine four of Rayli's top read magazines onto one app platform – giving readers the option to toggle between magazines easily. And, unlike Rayli's existing app (only accessible in China), Branded Editions' technology gives Rayli the ability to utilize rich media tools, such as embedding video ads, photo galleries, and audio to editorial content – giving Rayli the ability to elevate their content into an engaging and interactive experience for readers.
The partnership is an important one for the Branded Editions division of PressReader. With more than 50 million Chinese nationals living abroad, and more than 100 million Chinese nationals that travel each year internationally, the custom app and branded editions site has the potential to reach a broad audience of readers looking for Chinese content. Now, readers can enjoy up-to-date access to complete versions of their favorite Rayli magazines, regardless of where they are in the world.
瑞丽通过国图集团代理的海外市场渠道正式走出国门,实现了旗下四刊数字化形式(电子刊)的海外发行。基于与瑞丽半年多的良好合作,与国图集团合作数字报刊发行的PressReader公司分别在苹果、安卓系统环境下,为瑞丽四刊开发专属APP,拓展瑞丽海外市场订阅渠道。

"Rayli has officially gone international through CIBTC, with overseas distribution of its four digital magazines. For more than a year of partnership with PressReader (a digital newspaper app) they worked together with the CIBTC to develop exclusive customized Android and Apple apps for its fourth magazine to expand the subscription channels of Rayli in the overseas market. Thank you very much." – China International Book Trading Corporation
PressReader's partnerships with CIBTC continues to open the door to connect for Chinese travelers and ex-pats, as well as empower new generations of readers interested in Chinese publications, as well as language learners, journalists, business operators, and travel enthusiasts alike. Thanks to the availability of Branded Editions' instant translation, the publications is even be accessible for those who do not read Chinese.
"As the leading fashion magazine in the Peoples Republic of China, Rayli showcases the current stylings of a nation.  Branded Editions powered by PressReader provides the opportunity to share those stylings with a global audience by offering Rayli to those for whom fashion transcends language.  PressReader deeply values its partnership with Rayli, and is excited to help grow the magazine's international sales and subscriber base, using our award-winning technology." – Steve Chapman, Vice President, Content Partnerships | PressReader
With 20 years of experience in the digital publishing space, PressReader is the world's largest newsstand and continues to grow it's Branded Editions solution with bespoke solutions for newspapers, magazines, and corporate publications. Publishers working with Branded Editions to privately-label their award-winning technology are in great hands, as they take readers from curious browsers to loyal subscribers.
Go ahead, check out their custom app available on iOS and Android.