Branded Editions, the award-winning technology powered by PressReader, has partnered with Editorial Vistazo to create a digital kiosk featuring 6 of the group's publications. The new digital kiosk will provide content to hundreds of thousands of readers across the Spanish-speaking world, as well as grow Editorial Vistazo's existing print readership in Ecuador. With Editorial Vistazo digitizing publications using Branded Editions' premium publishing technology, readers now have access to features such as article sharing, instant translation in up to 18 languages, and voice narration – giving readers an engaging experience that brings content to life.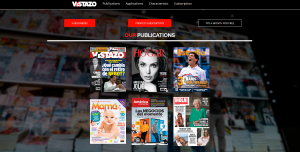 As Ecuador's largest magazine publishing group, Editorial Vistazo is well-known and recognized globally for its premium titles such as their name-sake Vistazo, iHola!, Hogar, Mama, and Estadio. In these uncertain times, expanding content channel reach is now more strategic than ever, especially for publishing houses like Vistazo with large audiences. As many countries continue to restrict non-essential print distribution, Branded Editions is a streamlined way for publishers to diversify and expand their content channels to reach readers where they are, in a way that's convenient and easy to access for them.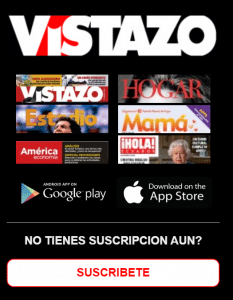 With 20 years of experience in the digital publishing space, PressReader is the world's largest newsstand, and powers Branded Editions with bespoke solutions for newspapers, magazines, and corporate publications. Publishers working with Branded Editions to privately-label their award-winning technology are in great hands. Vistazo joins the growing list of Edquadorian publishing houses transitioning to digital editions. Most recently, Branded Editions created a digital replica kiosk for Prensadigital, a newly formed collaboration between the two largest publishers in Ecuador (El Universo and El Comercio) and two of the most popular regional publishers in the country (El Mercurio and El Diario) – a unique partnership between four well-established and independent publishers. With enhanced technology with user-centric features maximizing a publishers' ability to attract and retain the interest of readers, Branded Editions takes readers from curious browsers to loyal subscribers.
Go ahead, have a read.
Learn more about Branded Editions' solutions, powered by PressReader.